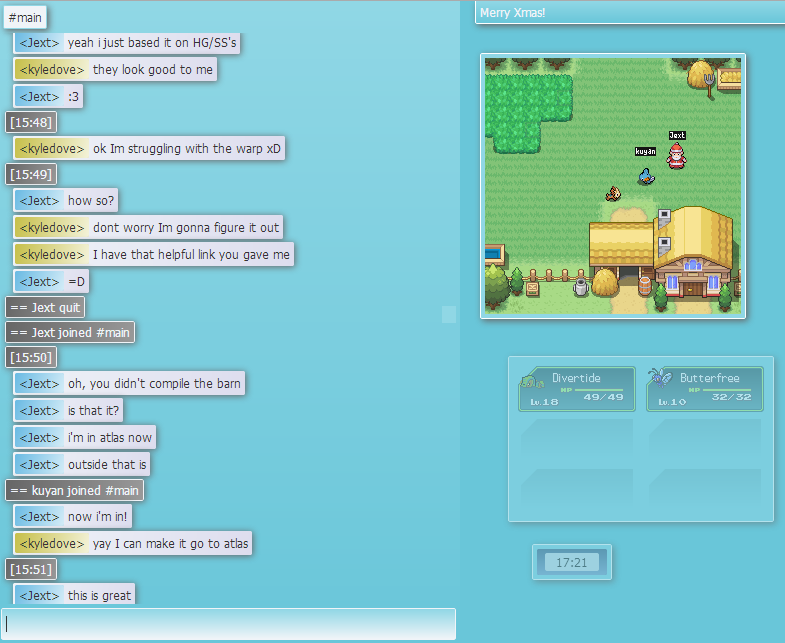 I've found a new engine to make my mmo in! It's called Pokengine, and it's AWESOME.
The engine is still in it's early stages, but it's progressing really rapidly!
I have been given permission to add Atlas (my region) and it's pokemon to it, so it's getting serious!
I've already started adding things to it, starting with my farm map!
I thought I should let you guys know, as I'll be using my dream dex for this (if that's allowed).